How Would You Like To Be In The Video Game Business?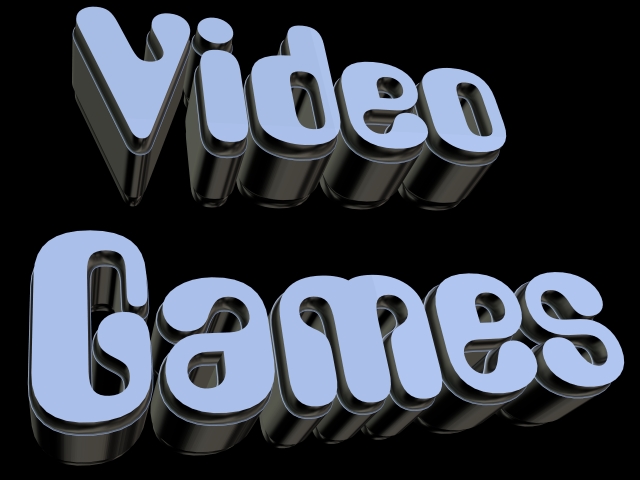 Here it is… In Plain & Simple English… I am about to hand you a great opportunity on a silver platter. If you understand how wholesale supply works, then you will realize that today is your lucky day
Dear Friend:
Who Locked the Door?
Are you locked out of making any real money selling games online? Have you realized that drop-shipping companies make money off your subscriptions AND your purchases? Have you purchased items "wholesale" and seen them selling for less than you paid for them on eBay?
It's about time to bring that poverty train to a grinding stop.
Discover the Real Deal from the Retail Store Bandit!  Let's hear if from Nathan himself!
Hi, I'm Nathan Klein, and for the last three years I've made one hell of a fine living selling videogames and hardware including Wii Games, PS3 games, Xbox 360 games, and gaming products from every major supplier in the video game industry. I keep my profit margins high and my prices lower than my competition. I've cracked the code to find the real bulk suppliers and I'm willing to share this highly guarded information with you. I "stumbled" on this goldmine when I was a grunt working at a major retail store, Let's just call it "Best B". That's why they call me the Retail Store Bandit.
But before I jump into the details, let me say this…
Most So Called "Wholesale" Suppliers on the Internet Are Little More Than Scams.
You've seen the drop ship companies promising you that all you have to do is put their products on eBay and sit back and reap the profits.  Yeah, right.
If that was true, everyone with a credit card would be rich. What these companies really do is set up buy deals with wholesale distributors based upon a promise to buy a large amount of goods within a certain time frame to secure a low price.
And then, guess what?
They use YOUR money to meet their obligation to the wholesale house. What do you think those membership fees are for? On top of that, they mark up the product they sell YOU and make a profit on that, too.
Pretty sweet setup if you're them.  And that's not all by a long shot…
What you get, and you are lucky to get this much, is about 18-20% off straight retail prices. And we all know that you can get that kind of discount from any major retailer when you walk in off the street.
You might get a deal on something discontinued, or a real dog, but your chances of making money on that is just south of slim and right next door to none.
Nada. Zilch.
I know this because I've been a victim of those kind of "business deals." Then I got smart…
Three years ago I was working the retail floor at a major retail store. I don't know if you have ever done that, but I can tell you it's not a whole lot of fun, and you're in no danger of buying a Ferrari. In fact, you're in little danger of even seeing a Ferrari.
Everything turned around for me because I had a lazy manager… I mean he was cool to work with, but he was lazy. He was so lazy that he actually asked me to do most of his paperwork. Hey, I had to eat, so I didn't complain about it – I just did it.
I was even ordering from suppliers to fill inventory.
Then one day, more to save money than anything, (remember, I wasn't exactly banking) I called one of the suppliers and set up an account with my debit card.
Now, I want you to know that there is nothing at all illegal or wrong about doing that. I didn't misrepresent myself or lie about anything. It's a funny thing, but if you act big, people will think you are big. I ordered a few of my favorite games and had them shipped via UPS to my house.
Then I got to thinking….
I Bought these Games for the Same Price as the Big Boys!
…and that meant that I could sell for the same price as the major retailers and make the same profit margin as the major retailers.
So, I opened accounts with all of the suppliers. Every one of them. I was scared out of my wits when I used this ordering tactic — but the money was too good to pass up.
I was able to quit my job about a month later.
Testimonial
Nothing compares to the excitement I get when I log on to my computer at home and see that I have made several sales. This is the opportunity of a lifetime! It's making me money and it's just so much fun! Thank you, Nathan, for my success!
-Chris Fisher
Why am I willing to share this with you if it is so lucrative for me?
Two Reasons:
1.Straight Up, this is very valuable information and I plan on making some good money by selling it.
2.The games market is huge. If Walmart and Best Buy can't own it, I'm sure that I can't either. Besides, I get a lot of satisfaction from the idea that guys like me and you can make money just like the major corporations. Does that make sense?
What if Video Game Hot List was free? Well, a couple of bad things would happen. First off, my suppliers would be bothered by a lot of people who aren't really serious about building a business and they might start changing their policies. And second, I believe that this information has value, and when you use it, you will agree. So, we need to trust each other if we're going to be doing business together.
I have an Ironclad 100% Satisfaction Guarantee.  Visit my Website and see more details on this exciting opportunity for you to make real money today!
---